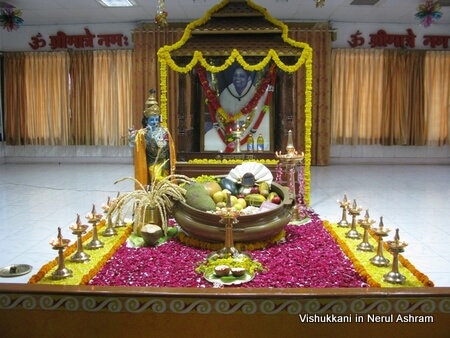 Vishu marks the beginning of a new calendar year in Kerala. The principle behind the celebration of this festival lies in the fact that a good beginning paves the way to success. In fact, it is a day of supplication and surrender to that Supreme power we call God, without whose grace our limited faculties can achieve nothing.
The celebrations at the Nerul Ashram began in the morning of Sunday, April 14, as devotees rushed in to get a first glimpse of the Vishukkani. The vibrantly arranged Kani comprised of a rich spread of the choicest fruits and vegetables, as also the 'Navadaanyam' (nine different varieties of grains). The resplendent yellow 'konna' flowers (golden showers) and a majestic idol of Lord Krishna added to the serene ambiance.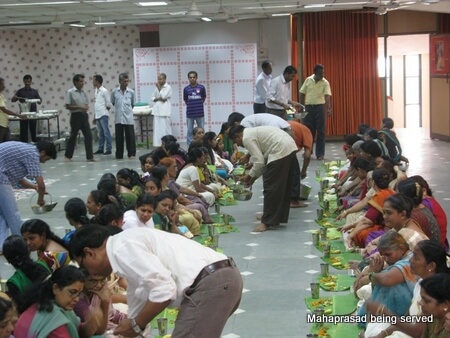 Devotees participated in the chanting of the Ashtothram and the Lalita Sahasranama Stotram. The afternoon celebrations concluded with the serving of Mahaprasad to everyone present. A good number of devotees attended the Vilakku Puja conducted in the evening. The program came to a close with the Maha Arati to Amma.